While relocating to a new house might be thrilling, the process can also be time-consuming and stressful. One of the most challenging aspects of moving is dealing with bulky furniture items that require dismantling for safe transportation. This is where professional moving companies with furniture dismantling services come in handy. They not only take the burden off your shoulders but also ensure that your furniture arrives at the new location intact. In this article, we will discuss how to find quality moving companies that offer furniture dismantling services and make your move a seamless and efficient one.
Moving companies are the key to a smooth transition when it comes to moving. These professionals are equipped with the knowledge, experience, and resources to handle your move efficiently. From packing and transporting your belongings to dismantling and reassembling furniture. Moving companies can take care of every aspect of the moving process, ensuring that your possessions are handled with the utmost care.
Finding quality moving companies can be a daunting task, considering the number of options available in the market. However, there are certain factors to consider that can help you identify reliable professionals who offer furniture dismantling services.
Seek Recommendations and Read Reviews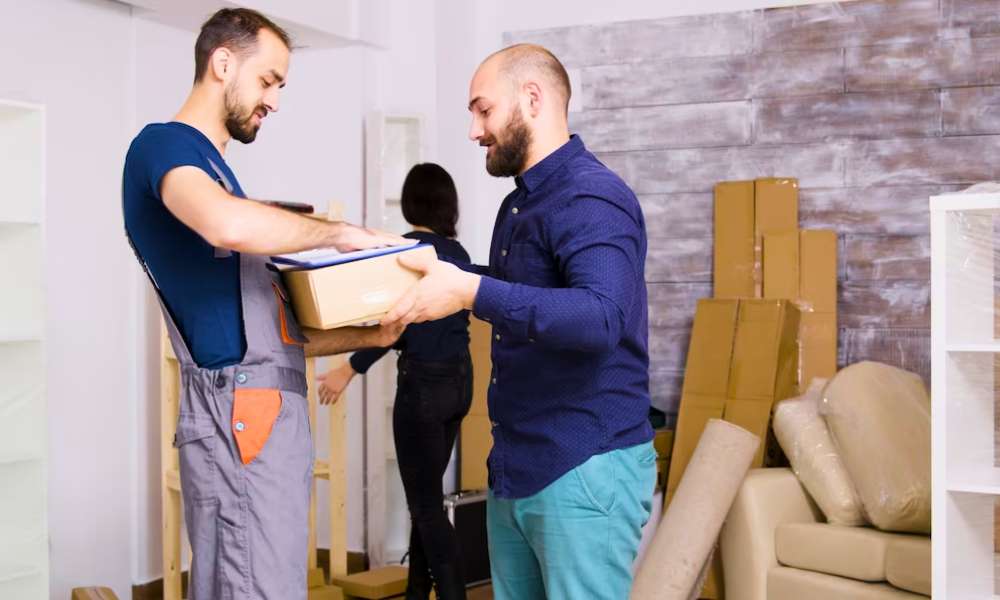 To begin your quest for reputable moving companies, begin by gathering recommendations from friends, family, and colleagues who have undergone recent relocations. Their personal encounters offer invaluable perspectives on the competence and dependability of various moving companies. Furthermore, explore online review platforms and forums dedicated to moving to pursue testimonials and reviews from previous clients. Give particular attention to feedback regarding their ability to dismantle furniture and their overall track record of customer satisfaction. By combining firsthand referrals and comprehensive online research, you can make an informed decision when selecting a quality moving company.
Check for Proper Licensing and Insurance
When selecting a moving company, it is essential to verify that they are adequately licensed and insured. Legitimate movers will possess the required licenses and permits mandated by local authorities. Insurance coverage is also vital to safeguard your belongings from potential damage or loss during the moving process. Trustworthy moving companies are transparent about their licensing and insurance information, willingly sharing the details upon request. By ensuring the chosen company meets these criteria. You can have peace of mind knowing your move is in the hands of a professional and protected by proper insurance coverage.
Evaluate Experience and Expertise
When searching for a moving company, it is crucial to find one with specialized skills and expertise in handling furniture. Look for companies that have significant experience in furniture relocation and offer specific dismantling services. Seasoned movers will have trained professionals who possess in-depth knowledge of various furniture types, allowing them to dismantle, pack, and reassemble your furniture with precision. Their expertise ensures that your furniture is handled correctly and reduces the risk of damage during the moving process. Prioritizing a moving company with a focus on furniture handling will help ensure the safe and efficient transport of your valuable belongings.
Inquire About Equipment and Techniques
When engaging a moving company for furniture dismantling services, it's crucial to inquire about the tools and techniques they utilize. Reputable movers employ modern equipment designed specifically for safe and efficient furniture dismantling. They should possess sturdy moving blankets, straps, dollies, and other necessary tools to safeguard your furniture throughout the moving process. Additionally, inquire about their packing materials and techniques to ensure adequate protection for your belongings. A reliable moving company will be forthcoming about their equipment, materials, and techniques, giving you confidence in their ability to handle your furniture with care and expertise.
Request Detailed Quotes
Before making a final decision on a moving company, it is advisable to obtain detailed quotes from multiple service providers. A reputable moving company will be transparent in its pricing approach. Furnishing you with a comprehensive breakdown of the associated costs. The quote should encompass all aspects, such as furniture dismantling, packing, transportation, and reassembly. To make an informed decision, it is crucial to compare the quotes received and carefully examine the services included in each. Take note of any additional charges or fees that may be applicable, ensuring a clear understanding of the total cost. By obtaining and analyzing multiple quotes. You can confidently select a moving company that aligns with your budget and provides the services you require.
Final Thoughts
When it comes to moving furniture, it is essential to find quality moving companies that offer furniture dismantling services for a seamless and stress-free experience. Seek recommendations from trusted sources, read reviews, and assess the experience and expertise of different movers to make an informed decision. Verify that the moving company holds the necessary licenses and insurance to protect your belongings. Inquire about the equipment and techniques they employ to ensure safe handling of your furniture. Finally, request detailed quotes from multiple companies to compare prices and services. Enabling you to choose the best moving company that meets your specific requirements. Read more,